This delightful little B&B is the perfect place to escape the hustle and bustle of city life, retreat into nature and enjoy a moment of peace. You are in the right place if you are looking for a relaxing, simple and very peaceful holiday.
Come to us if you want to discover the beauties of the Ligurian East Riviera: if you want to taste the flavors of typical products, if you appreciate Ligurian cordiality and the simplicity of our welcome, if you want to stay a few minutes from the beautiful sea of ​​the East Riviera, but live your vacation time, relaxing in the greenery, among the scents of a Mediterranean nature.
The B&B 29 b is a typical Ligurian house, simple and functional, silence reigns supreme, there are no shops and clubs nearby, and the noise of crickets and cicadas is enough to make you feel happy.
Discover interesting activities in Sestri Levante, Genoa and surroundings.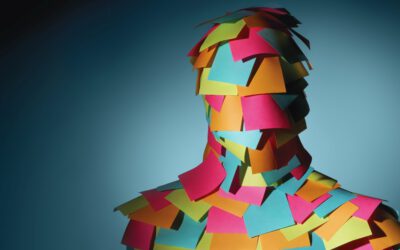 Dal 20 Ottobre al 1 Novembre a Genova Il Festival della Scienza è uno dei leader tra gli eventi di diffusione della cultura scientifica diventato, negli anni, un punto di riferimento a livello internazionale.​ Scienziati, ricercatori, divulgatori, artisti, autori, ma...
Walks, excursions, climbing, diving, cycling routes and so on and so forth. You are spoiled for choice to pleasantly spend your free time in Sestri Levante, in the historic centre, by the sea and in the magnificent hilly nature where the B&B 29b is located.
The B&B 29b is located on the heights of Sestri Levante, immersed in the splendid hill behind S . Bartolomeo della Ginestra, located in a strategic point from which to easily reach the historic center of the town (8 minutes by car), but also the famous alleys of Genoa (about 40 minutes by motorway) or the breathtaking landscapes of the Ligurian East Riviera, and the Cinque Terre natural park or the suggestive and very cool little square of Portofino. The B&B 29b is located near the nature trail of the Punta Manara park, another starting point for those who love walking but also longer and more demanding treks.
B&B 29b is a typical Ligurian country house, spread over 2 floors. The entrance is the main reception area, it is also the gastronomic suggestions area, information on events, shows and happenings in the city and province.
And then find the guestbook, which will leave room for your dedications.
Around the world in a Loft,
begins in the center of Sestri Levante.
Spacious but contained loft, furnished in an ethnic/modern style, 2 steps from the sea and the historic center of Sestri Levante. The Loft has its own private parking space. The love for travel and for cultures, here are accompanied by a passion for the Ligurian land.